Where "C" Always Stands for Comfort!
24 Hour Emergency Service
We provide service when you need it – day or night, 365 days a year. Call us now at 561-844-1004. Our Emergency Response Team is here for all your air conditioning, ventilation, electrical and heating needs.
CMi Air Conditioning & Electrical understands AC emergencies.
Over 30 Years Experience
CMi Air Conditioning and Electrical have been serving the air conditioning and heating needs of homes and businesses in South Florida for over 30 years; as the experts in cooling and heating needs in the Florida climate, we have had the privilege of completing nearly 1000 heating, ventilation, and air conditioning (HVAC) installations and repairs in just the last three years. That means you can have the highest confidence in our trained technicians and the very best in quality customer service every time.
We're here when you need us to service both your residential and commercial properties.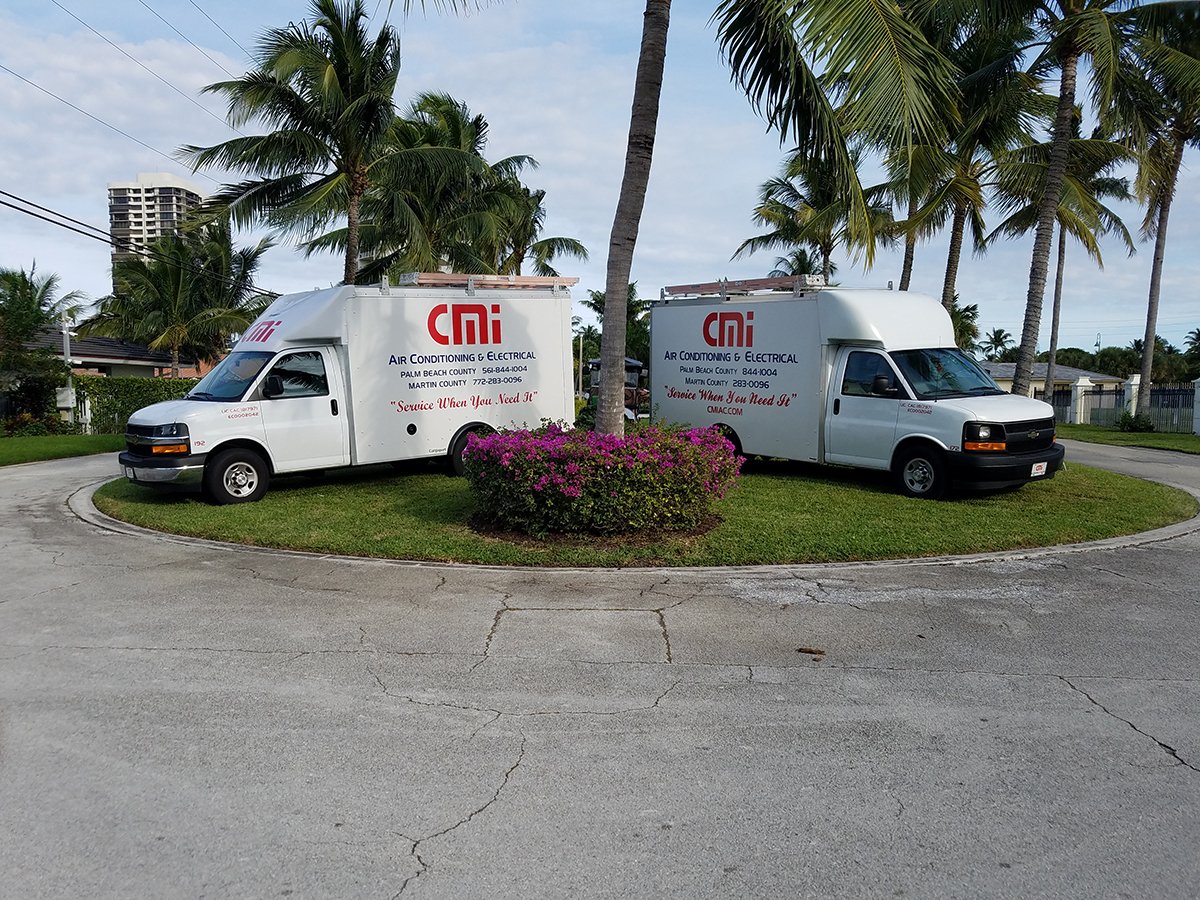 The CMi Experts! - AC Repair Services in West Palm Beach
Let's face it; air conditioning in South Florida is not a choice, it's a necessity. But your AC company is a choice, and we don't take that lightly. In fact, we want you to be absolutely thrilled with our air conditioning and heating services, not just satisfied. That's why we are available 24 hours a day for AC emergencies and arrive when we say we will. And if you want a team that knows their stuff, you've come to the right place. We're more than experts in our field; we're educators to the trade.
Our experienced and highly skilled HVAC technicians won't leave your home or business until you are cool, comfortable, and 100% happy with our work. When having issues with your air, call CMI, the heating, ventilation, and air conditioning (HVAC) specialists! Our technicians will assess the problem and provide the most cost-effective solution starting with simple AC repairs in West Palm Beach and all of Palm Beach and Martin counties. When it is time to replace an old, worn-out unit, we provide sales and installation of new energy-efficient HVAC systems. We recommend regular maintenance and air conditioning servicing to keep your existing or new system working at its best. In this South Florida climate, AC is critical, and CMi Air Conditioning and Electrical are available 24/7 to solve your air comfort problems. To ensure no delay in your comfort, CMi also offers financing for your air conditioning, electrical, and home improvement projects with approved credit. Choose CMI for quality, expertise, and service!
We can't wait to earn your trust and make your life better!
Air Conditioning Services
AC Repairs
Few things are more unbearable than your AC breaking down in the searing heat of the Florida summer. And that says nothing about the huge disruption it causes to your daily life and work schedule. Our 24-hour emergency service offers trained, respectful and responsive technicians who can tackle even the most daunting challenges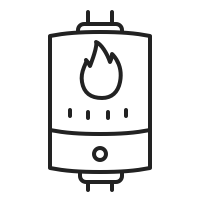 Heating Services
At CMi, our experienced service technicians are well-versed in the industry and ready to tackle all your heating needs. Choosing a company you can trust for dependable repair services and cost-effective solutions is crucial—CMi is here to meet those expectations!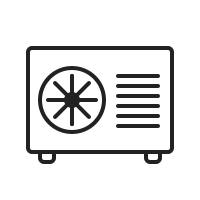 AC Installation
On average, you should replace your AC system every 10 years. If you maintain your system well (using our Energy Savings Agreement maintenance program), your system could last 15 years or more. When your current system is beyond repair or costs of recurring issues are mounting, call CMi for an estimate on a new unit.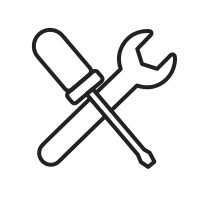 AC Maintenance
Your AC system has much in common with your health, and an ounce of prevention is worth a pound a cure! Our maintenance agreement could just be the ounce you need… to limit repairs, reduce emergency calls and make your system last longer.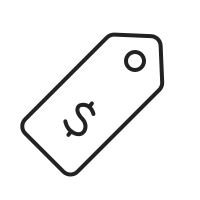 Financing
There's no need to delay your comfort or deny your desired lifestyle! CMi offers special financing for your home improvement projects with approved credit. Call us today to get started! Or, secure your own home improvement credit card.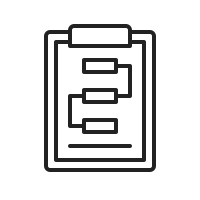 Electrical
Solving electrical problems is not only a logical extension of our heating and air conditioning services; it's something we love doing for our customers, too. You can breathe easy when you know experienced, licensed and insured electricians are handling your electrical needs.
We Have Done More Than 800 Projects In Last 3 Years, With 100% Satisfaction.
We're On Call 24/7 to React Promptly to Your Service Needs, Don't Hesitate to Call.
We Provide Fast, Reliable Heating and Air Conditioning Services in Newyork City and It's Sourrounding Areas.
Great Service and Professional Skill
I have had three air conditioning system installed by CMI and all were professionally installed promptly. Most importantly you have service technicians like Austin who came out and tuned up the systems with super class and brains. He quickly fixed the issues and he was extremely professional and is a credit to the company Thank for the great service and pros Like Austin! I'll definitely be a repeat customer for CMI. Thank You William Contole

William L. reviewed CMi Air Conditioning & Electrical
Exemplary performance
My fellow veteran and Operations Manager, I am most appreciative of you and your staff professionalism and comprehensive service which was reflective in the performance of the installation of a CMi Air conditioning system at my home, as well as at my in-laws. I have been most pleased by its reliable performance, and for this reason, it is my pleasure to introduce CMi A/C & Electrical, Inc. to all.

Col J. reviewed CMi Air Conditioning & Electrical
Emergency Service
Second day in new condo and the A/C was not producing cold air, temp was 80 degrees. Called CMI, who I have a maintenance contract with. Responded within 2 hours, and fixed my problem. A very reliable and professional company. Thank you Carrie and Randy.

Waller E. reviewed CMi Air Conditioning & Electrical
Morgan Brantley and excellent service
While in NJ my air conditioning system broke down, a leak was found underground and I put the repair out to bid. Not only did CMI's bid come in the lowest their service was fantastic and fast because they understood the need to fix the problem quickly....Thank you again!

Brad S. reviewed CMi Air Conditioning & Electrical
5 star service
The staff are absolutely incredible, very courteous and understanding the installers did an excellent job I would definitely recommend cmi to my Nieghbors and friends.

Sgt N. reviewed CMi Air Conditioning & Electrical
We Service All Makes & Models

We're known by the company we keep which is why you'll see only top brands in our line-up. And, we promise to match you with the systems that make sense for your lifestyle.
.